We tailor our services to meet the individual needs of our clients by proactively anticipating and preparing them for the future. We are available to provide timely, accurate solutions to our clients' full range of needs.
Cathleen is a financial and tax professional that has helped hundreds of clients meet their financial objectives. She specializes in investment and financial planning services combined with strategic tax planning. Since founding the firm in 1984, it has been her privilege to work with many of the same clients and families over the years. Seeing clients' financial and personal success is one of the most rewarding aspects of her many years in the business. She enjoys time with her family and being in the water, whether on her SUP, kayaking or swimming.

Cathleen's financial planning and tax firm acts as a fiduciary, and strives to provide meaningful solutions to clients with a variety of needs throughout the country.
Licenses and Certifications
Financial Assistant/Tax Preparer
Shelby's career in tax and financial planning started in 2013 when she joined the Cathleen Petersen team shortly after receiving her B.S. in Business Administration with a concentration in accounting from CSU Stanislaus.
Having worked in the tax department before transitioning into financial planning, Shelby brings a holistic perspective in her role as a Financial Assistant and client advocate. Her wealth of knowledge regarding the correlation between tax and financial planning is invaluable in her communications with clients, and when providing support for the tax department. Shelby remains focused on her development as a Certified Financial Assistant and continues to grow as an integral part of Cathleen's team.
While Shelby is a true Bay Area native, she enjoys traveling the world after each tax season. Thus far, she has visited Mexico, Canada, and Scottland with plans to explore France, Costa Rica, and Germany on the horizon.
Anjali was born and raised in India, where she worked as an architect and interior designer before moving to the U.S. in 1996. After taking time off to focus on family, she returned to college in 2007 to pursue an MBA and was promptly redirected by a course in accounting to make that her field of study.
Shortly after obtaining a certification in Accounting, Anjali made a move into the field of taxes and became a California Tax Education Council (CTEC) registered tax preparer before earning her Enrolled Agents License in 2014. She developed her skills for complex data analysis and established a deep understanding of tax while working with small tax firms. She joined Cathleen Petersen in 2018 and now heads the tax department where she specializes in managing and filing tax forms and tax returns, monitors compliance, and assists others with professional development and understanding of tax codes.
Outside of work, Anjali loves nature and enjoys traveling, hiking, and running. She has completed three half marathons with plans to run many more. She is a green belt in Goju Ryu karate and enjoys reading and spending time with her friends, family, and two feline fur babies.
Wendy originally joined the Cathleen Petersen firm in 2011 and led the tax department as a California Licensed CPA and enrolled agent after having earned her B.S in Accounting from San Francisco State University in 2001 and MS in Taxation from Golden Gate University in 2006.
She stepped away from the firm in 2017 to work as an independent consultant and to focus on her family. Wendy has rejoined the firm as of early 2022 and has over 10 years experience in public accounting, specializing in individual, business, and trust tax preparation.
Originally from China, Wendy is fluent in Mandarin and Cantonese. When not in the office, she enjoys spending time with her family watching movies and jogging through the local parks and trails of the South Bay.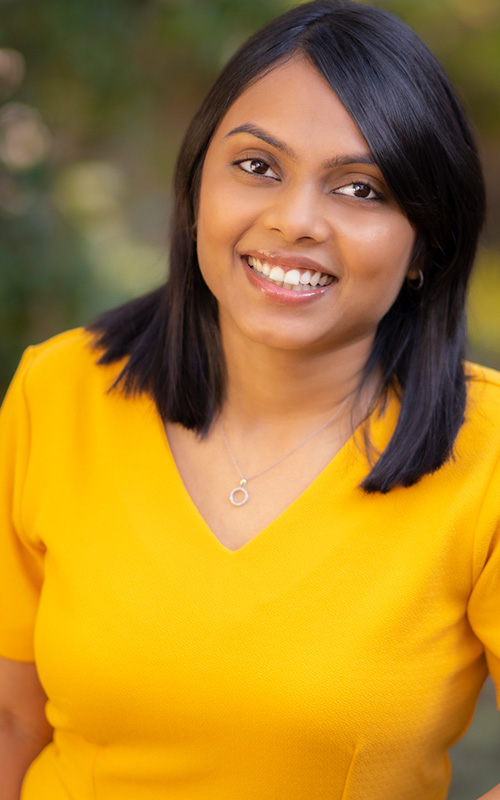 Born and raised in India, Vasantha moved to California in 2014 when her husband's career presented an opportunity in the Bay Area, where she too found various opportunities to grow personally and professionally. She has over six years of experience working with partnerships and international tax, in addition to individual tax.
Vasantha earned a Masters in Business Administration with a major in Finance from Visvesvaraya Technological University in India, and proceeded to earn certifications in project management and accounting from UC Santa Cruz.
In addition to tax, Vasantha also dabbles in home improvement and décor, and keeps a work life balance by hiking and traveling with her family.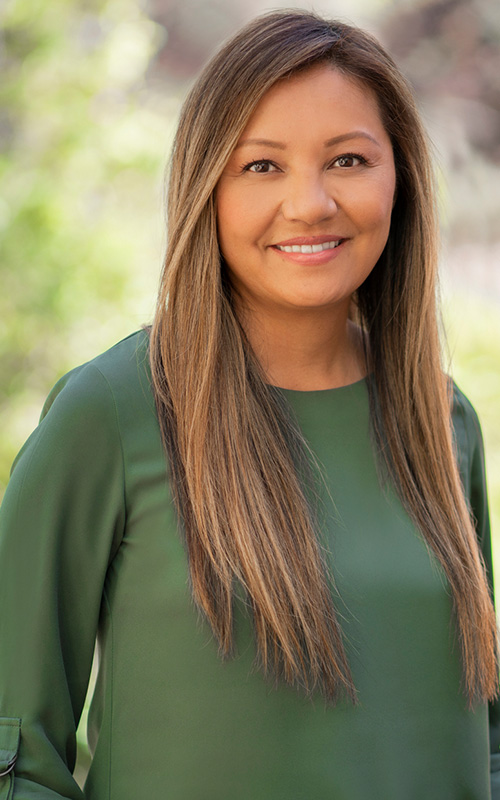 Human Resource Coordinator
Born and raised in the San Jose area, Michele attended West Valley College and San Jose State University, where she studied Accounting, Business Management and Psychology. She joined the firm in 2009 as a Tax Preparer and shortly after became a Financial Assistant before transitioning into her current role as Human Resource Coordinator in 2017.
Michele enjoys traveling and spending time with friends and family. Whether it be at the beach, boating, or camping, she can usually be found immersed in an outdoor activity with her family.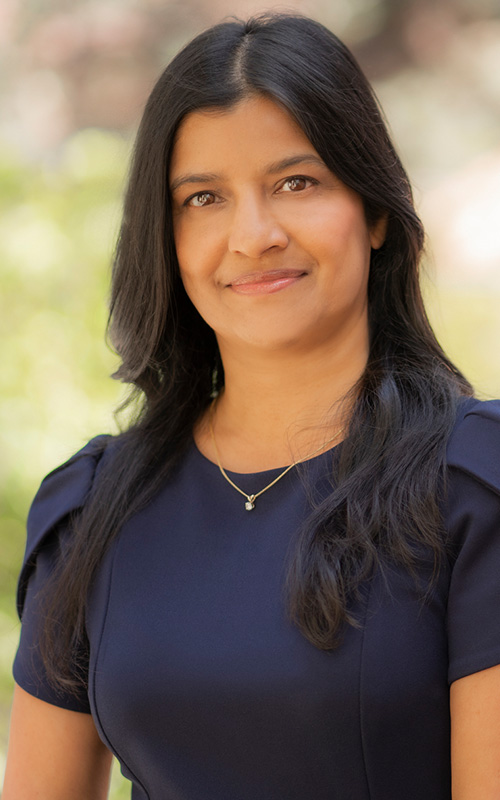 Manisha was born and raised in the UK until the age of 14 when her family relocated to India where she earned her masters and specialized post graduation degree in Private International Law. After working five years at a private law firm specializing in international patent and intellectual law, she moved to California and has lived in the Bay Area since 1997.
Most recently Manisha was a board member for the Saratoga Education Foundation taking responsibility for the foundation bylaws and performing in the capacity of Vice President of fundraising, before joining Cathleen Petersen's team in early 2022.
Manisha is an avid runner and recently completed her first half marathon in March of 2022. She also enjoys traveling and recharges by spending time with family and friends.
Amy is the newest member to join the Cathleen Petersen, E.A. team. Jumping right into tax season in early 2022, Amy has expanded her tax knowledge and is gaining real world experience tackling the labyrinth of tax forms and deadlines.
Amy enjoyed a few years in Southern California while attending UC Irvine where she earned a B.A. degree in Business Administration, specializing in Accounting and Finance. However, as a Bay Area native, Amy has returned and is currently working on earning her MSA at San Jose State University. Ever the go getter, while she is learning about tax and audit, Amy is also working towards earning her CPA license.
When Amy is not immersed in tax returns and exams, she can be found painting and sipping a glass of wine or enjoying weekend getaways to explore the U.S. and recharge.
Project Manager, Operations
Candy joined Cathleen Petersen's team in late 2021, and currently focuses her attention on the integration of technology to increase workflows while maintaining security and enhancing client accessibility. She has experience in operations and department development in the fields of Communications, Tax, and Lab Management.
Prior to stepping away from the workforce for 4 years, Candy worked as a project manager on a lab build out for a tech company in San Francisco, and also lead the development of the Lab Management department as the final stage in that project.
In addition to exploring different industries one project at a time, she volunteers as a project manager for her HOA Landscaping Committee and is a lover of all outdoor activities. Candy can most often be found hiking, running, or cycling through the South Bay. She studied Psychology and Italian Studies at UC Riverside and has held licenses in Personal Lines and Life and Annuities. She is currently working towards her PMP Certification.